Discover your child's vocal prowess at Zera Music Company. Try our in-home or online voice lessons throughout the Dallas-Fort Worth and Salt Lake City areas, facilitated by seasoned vocal coaches and music teachers. Together, we'll explore your child's potential and help them take the first step towards becoming a full-fledged musician. Whether they love pop or opera, we will help them achieve their musical goals.
Voice Lessons for Little Voices in the DFW & SLC Areas
Everyone is born with a musical instrument—our voice!—but not everyone has the technical skills to control and make full use of it. All of us can sing, but private voice lessons in Dallas and Salt Lake bring out the best in every voice. Your child will explore their full vocal range and learn how to sing different genres properly. Proper breathing technique and vocal control will keep their vocal cords in good shape, even if they sing in every family get-together.

Zera Music Company is dedicated to helping little voicessing big melodies. Whether your child wants to sing in front of family members or an audience of athousand, we help them find the courage to sing note after note, with perfect pitch and utmost confidence. Your child will understand music theory and follow complex rhythms, all while having fun on stage. They will be able to sing their favorite songs wonderfully, and their training will set the stage for a music career.

More importantly, voice lessons at Zera Music Company teach kids the value of hard work. The world's best vocalists poured in hours of practice, and they always acknowledge that there is room to grow. Your child will develop a lifelong love and respect for the art of singing.
Voice Lessons for Beginners in Dallas and Salt Lake
Our voice lessons explore the basics of singing, laying a strong foundation for all vocal skills.
Breathing is the most important element of singing. Your child will learn how to breathe correctly, so they have enough breath to support each part of the song's pitch and volume.
Different parts of a song require different vocal registers: the chest and the head voice. Your child will learn how to switch from chest to head (and vice versa) at the right time.
Depending on your child's goals, we'll match them with repertoire to keep them engaged and ensure their goals are exceeded!
Through ear training, your child will connect music theory with the sounds that they hear. Their ears will recognize the connections and develop an ear for music.
Learn from Expert Vocal Coaches
We conduct an intentional hiring process to evaluate previous teaching experience, musical knowledge, and the ability to connect with children.
We require a background check and completion of the Child Abuse Awareness and Prevention Training to ensure that our students are in very safe hands.
We train our instructors to serve our families "the Zera Music Company Way," where we provide unmatched services to improve your child's vocal abilities.
Choose from two modes: in-home and online.
Online voice lessons are not conventional, but they are just as effective and fun as in-person classes. Zera Music Company conducts weekly voice lessons through a video conferencing platform of your choice (ZOOM, FaceTime, or Skype). We recommend online lessons to families with a stable and fast internet connection (because classes are much more fun in HD!).
Our vocal coach will visit your Dallas-Fort Worth home once a week to conduct face-to-face voice classes. Your instructor will monitor your child's progress first-hand and bring the materials needed. Zera Music Company takes hygiene protocols seriously; we follow COVID-19 regulations in and outside classes to keep our students safe.
We offer affordable music lessons without hidden costs or contracts.
Join our flagship voice program that we've been perfecting since our founding.
Improve your voice through a weekly ZOOM, FaceTime, or Skype session.
My child can sing. Does he/she need voice lessons?
Voice lessons will bring out the best in your child's voice. Our lessons will refine their technique, breath support, articulation, and showmanship. Plus, they'll develop confidence and independence!
Is there an age requirement for voice lessons?
We don't have a strict age requirement, but we encourage parents to start lessons between ages 12 and 14. This ensures that the child has developed a bit of discipline and focus when in lesson time, however we still welcome younger and older students!
What singing style do you teach?
We cover common singing styles, like pop, rock, and classical. By having a firm grasp of the basics, your child can easily transition into more difficult techniques.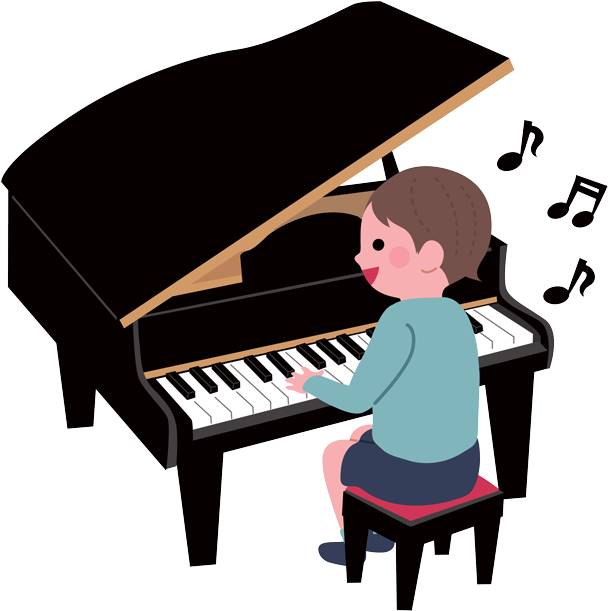 Our mission is to provide high-quality voice lessons to children who love to sing. We have helped hundreds of children take the first step towards mastery of voice, piano, guitar, and drums.
Passion for Vocal Prowess
When training little singers, we believe in passion over perfection. We understand that our young students have a learning curve, and we patiently guide them until they can sing with perfect pitch.
Spreading Melodies across Texas & Utah
We provide in-person and online voice lessons to budding singers in the Dallas-Fort Worth Metroplex, including Dallas, Fort Worth, Arlington, and Plano, and Salt Lake City areas including Sandy, Saratoga Springs, Draper, Lehi, and West Jordan.