Your Trusted Source for
In-Home Music Lessons
Dallas-Fort Worth, TX | Salt Lake City, UT
We're not reinventing the wheel, just perfecting it.
Intentionality. Accountability. Efficiency.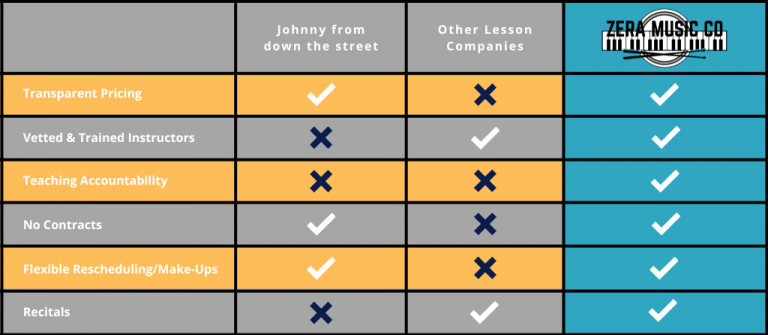 Zera Music Company builds complete musicians young and old across the nation. We provide piano, guitar, drum, and voice lessons through in-person or online lessons. Your child will be taught by qualified music teachers trained to teach the Zera Music Company way — combining fun and fundamental skills through music theory, focusing on passion and progress.
Get a FREE trial lesson in your home scheduled today!
Learning Music is Good for Kids
Music lessons go beyond proper technique and showmanship. At a young age, our students learn the value of discipline in achieving a goal, whether that's reaching a certain note or perfecting a musical piece. They recognize that responsibility is more important than talent when mastering an instrument and developing the patience to power through mistakes.
It's these soft skills that stay with our students well into their lives.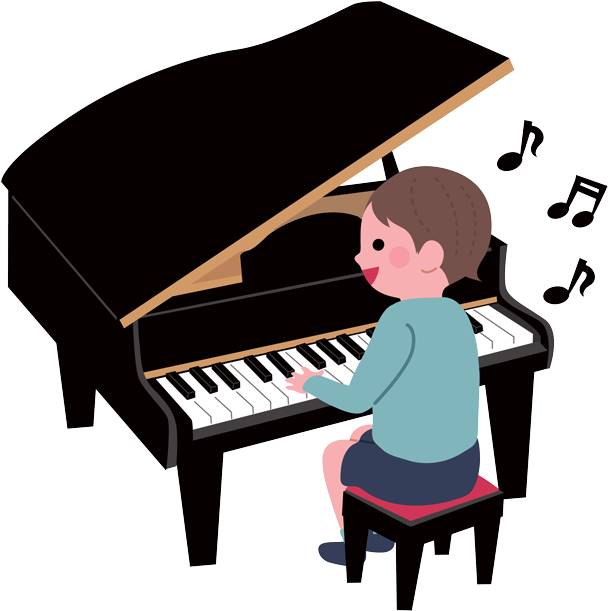 Your Choice of Lesson Delivery
Zera Music Company offers two modes of delivery: in-person and online. For In-Person Lessons, our teachers visit your home weekly and provide face-to-face instruction.
For Online Lessons, you choose a video conferencing platform (ZOOM, Skype, or FaceTime) for lessons. Even if the instructor and student interact over the internet, we can effectively fly through concepts each lesson and monitor your child's improvement. This mode is best for students with a fast and reliable connection (lessons are much more fun in HD).
Access Your Student Portal
To make our music lessons more convenient, we have an online Student Portal. Here, you can access and sync your calendar, pay your invoice, access our plethora of learning resources, and reschedule lessons if needed.
Start with Zera Music Company
We are committed to providing top-notch music education to our students. Since our establishment, we have trained hundreds of children throughout the Dallas-Fort Worth area, taking them one step closer to their dreams of becoming skilled, complete musicians. In 2022, we launched in Salt Lake City with hopes to share our quality and standard of lessons with kids across the country.
Live in one of these areas? We can probably reach you! In the Dallas-Fort Worth Metroplex, we teach students all throughout Dallas, Arlington, McKinney, Plano, Fort Worth, Denton, and everywhere in between. In Salt Lake City, we teach students throughout the city, Sandy, West Jordan, Murray, and everywhere in between.
Get a FREE trial lesson in your home scheduled today!