Music Teachers that Combine Passion and Progress
Zera Music Company has been providing music lessons to students since 2017. We have helped many of our students become the complete musicians they want to be – playing their instruments effortlessly and also being able to explain the theory behind it. Learn all about the team that makes our lessons possible.
Top-Notch Music Education from Your Home
Our in-home and online lessons for various instruments allow your child to learn from the comfort of their homes. Our team has served hundreds of students since our founding. With a single click, you can get started with your weekly lessons as early as tomorrow.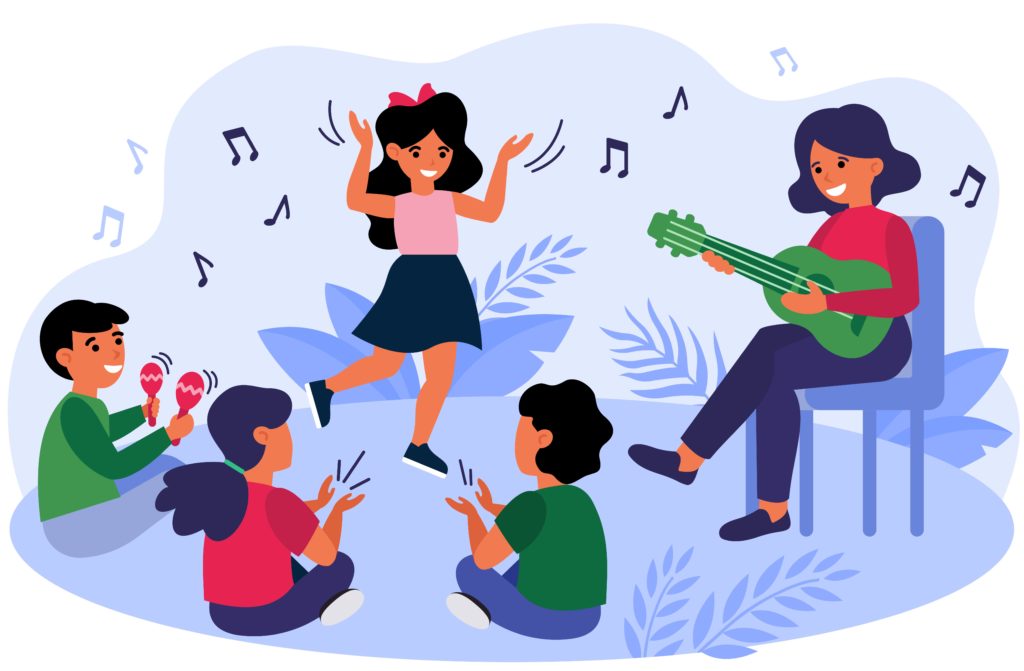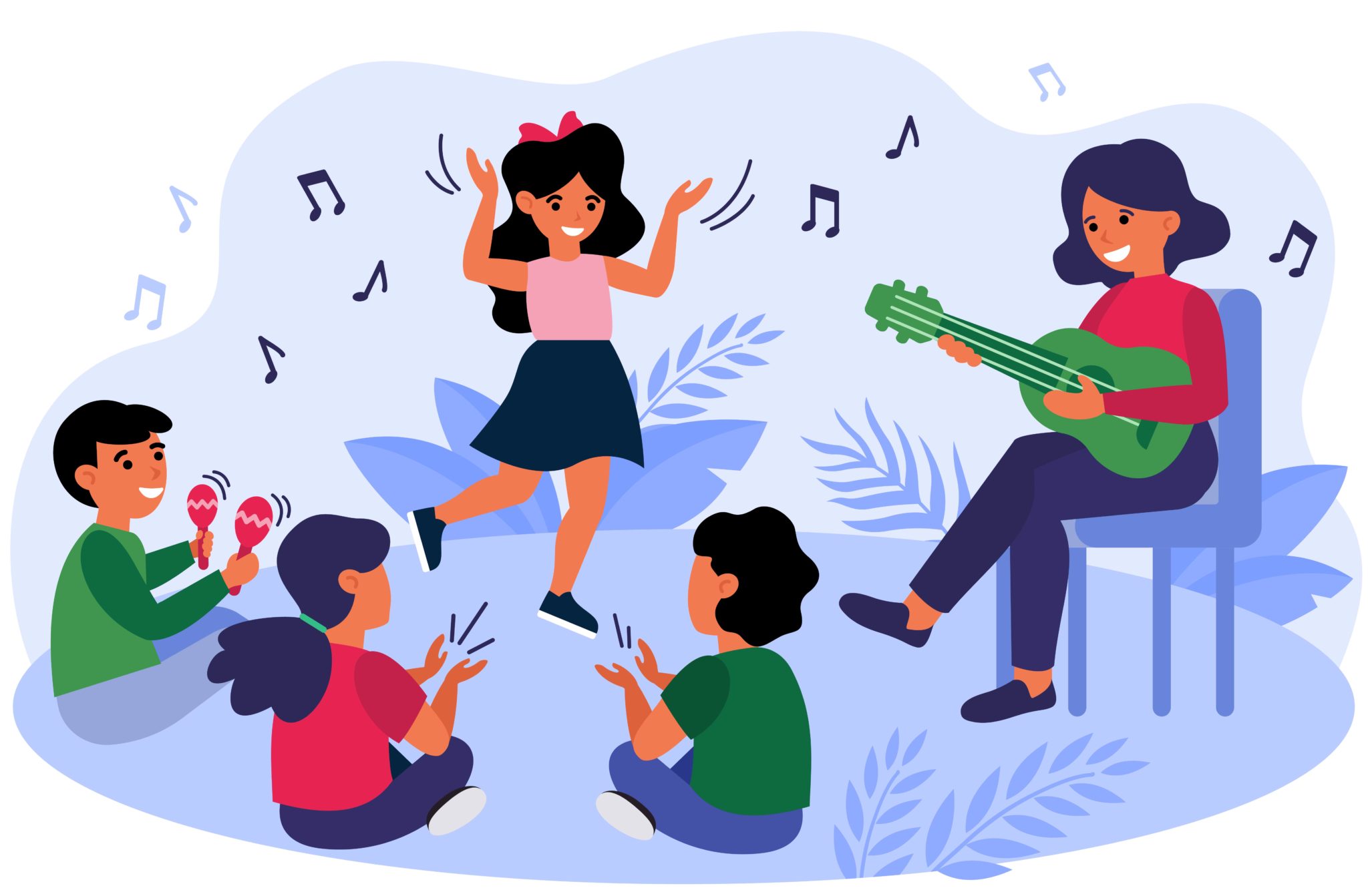 Introducing: The Zera Music Company
Founded in 2017, Zera Music Company was created with one mission in mind: providing top-notch music education to children through passionate instructors that are held accountable. Our team currently offers lessons for piano, guitar, drums, voice, and some instructors also have experience teaching strings and other brass instruments!
Want to know why our clients continue to trust our services?
You can always expect top-quality lessons from our instructors. First, we administer a very intentional hiring process to ensure previous teaching experience, communication skills, knowledgeability pertaining to teachable instruments and music theory, and a heart for teaching. We require the passing of a Background Check and Child Abuse Awareness and Prevention Training. Next, we train up our instructors to prepare them to serve each of their families "the Zera Music Company way". No matter which instructor serves your family, we provide unmatched service. Each month we meet to grow in our teaching and to ensure we're improving in our abilities to serve each of our families.
Self-Service Solutions & Resources
We have meticulously tested a plethora of teaching curriculum pertaining to the instruments we teach to ensure that our students develop not only a love of music, but also a complete understanding of it. We also provide students and parents additional resources that encourage optimal learning and practice techniques to catapult progress forward. Each of our resources are accessed in our Student Portal that also allows you to sync your lesson calendar with your phone, make easy online payments, save instructor contact information, and reschedule lessons in advance.
Excellent Customer Service
With us, you don't have to worry about messy paperwork, because there isn't any. We don't require any contract to get started on helping your child get quality music education. We also offer a flexible four-hour cancellation policy. You even get to try out our service before you commit, as we offer a 100% risk-free trial lesson for your family.
Music Lessons You can Trust
We've served hundreds of students with our in-home and online music lessons. Our team teaches piano, guitar, voice, and drums. Head to our lessons page to learn how our instructors conduct top-tier lessons to your kiddos.
Meet some of our Instructors
Each of our instructors is passionate about teaching, has an extensive background in music education, and has a desire to grow in their teaching abilities. This makes us special because it brings an unmatched level of accountability to each lesson.
Bryce C. - Guitar, Piano, Brass
Bryce graduated from SMU with a Bachelor's of Music in Music Education and obtained his certification from TEA. Bryce has a wide array of music experience from playing in full orchestras to teaching privately. Since graduating in 2017, he has started teaching with Zera Music Company, started to grow in record production, and perform with local bands. He also works as a substitute teacher with Plano ISD & Richardson ISD.
Elyssa E. - Piano, Guitar, Voice
Elyssa was born and raised in Salt Lake City, Utah and graduated from Patrick Henry College in Purcellville, Virginia where she received a minor in music pedagogy, and now lives in Sandy, UT. She has studied piano since 2000, and has grown in her understanding of guitar, voice, and other instruments since 2008. She started teaching with Zera Music Company in October of 2018 and enjoys trying new food, traveling, and spending time with her family.
Stephanie H. - Piano, Voice, Guitar
Stephanie has been with us since the summer of 2019. Music is an integral part of her life and nothing makes her happier than to share her love and passion with eager students. She received her B.A. in Music Performance from Lubbock Christian University, and has been using her degree to teach privately and publicly since 1991. She is currently the Choir Director at Lake Dallas Middle School and is celebrating her 20th year teaching music with Lake Dallas ISD. She has two grown children and one beautiful granddaughter who are also musically inclined!
Matthew P. - Guitar, Piano
Matthew started playing the guitar in 2007. Since then, he has experimented with various musical styles including rock, classical, flamenco, psychedelic blues and jazz. He is pursuing a Bachelor of Music degree in Classical Guitar Performance at The University of North Texas in Denton, where he came in second place at the Mountain View College guitar competition in May of 2018. His teaching encompasses not only technique but comprehension as well. He fine-tunes his teaching method to each students' strengths and weaknesses, ensuring they gain extensive knowledge of the instrument.
Ricky R. - Guitar, Piano, Voice
Ricardo is a multi-talented music lover from Dallas, Texas. He has been a student of music for over 10 years, and has been involved in a plethora of school ensembles, taken private music lessons, and studied music at the University of North Texas. His musical influences include bands like The Beatles, Mana, Young The Giant, Bacillos, Queen and many more. He also has a background in classical music as well so he also enjoys the music of artists like Villa Lobos, Andrew York, and Francisco Tarrega. His passion for music and love of teaching shine through in his lessons and his teaching philosophy can best be described by saying that he knows each student learns in their own way so he incorporates the teaching styles and methods that best compliment each student's learning style. His approach as a teacher is to have fun and practice hard.
Caden M. - Guitar, Piano
Caden is a talented, hardworking musician from Houston Texas. He graduated from Dallas Baptist University in 2017 with a Degree in Music Business with emphasis in Songwriting and Worship Leadership. Caden started learning the guitar in 2007 and also has 10 years of piano experience. With this experience, he also hasn't shied away from applying these skills to a plethora of other instruments. Caden is a singer/songwriter, releasing music under the name Water & Bone. He has a passion for music and people, in hopes of spreading his love and understanding of the language of music.
Teresa L. - Piano, Strings
Teresa has experimented with various musical instruments including, violin, piano, and recorder at an advanced level. With 15 years of piano experience she is currently working on a double major in Piano Performance and String Education at the University of North Texas in Denton. The proud recipient of the Isabel Scontipiano performance scholarship, Teresa's teaching encompasses technique as well as comprehension - fine-tuning her teaching methods to each students' strengths and weaknesses ensuring the student achieves extensive knowledge of the instrument.
Kyle D. - Drums, Piano
Kyle is a percussionist, pianist, bandleader, and dedicated instructor from Santa Barbara, California with experience in every genre from jazz to metal. He began studying drums and learning the language of music in 2008, and since then has been part of bands, drumlines, and orchestras as a percussionist. In 2010, Kyle began studying piano and developing his skills further as a musician. Currently, he is a Drum Set Performance student in his second year at the University of North Texas. Outside of music he enjoys exercise and spending time with his family. He is dedicated to helping others improve their musicianship and increase their love for the art of music.
Jim - Guitar, Piano
Jim Vincent is a musician living in the McKinney area who has been learning and playing music for over 14 years. Jim is currently studying Classical Guitar at the University of North Texas and has studied many styles of the guitar including classical, rock, jazz, and pop. Some of the awards he has received during his studies are 1st Place at the Collin College Guitar competition and placing at the Mountain View Guitar Competition. His teaching encompasses the overall musicianship of his students, with a primary goal on technique and musicality. His main goal while teaching his students is for them to come away with a new level of music appreciation while giving them a solid foundation on the instrument.
Kyle S. - Piano, Voice, Guitar
Kyle is a native of Pennsylvania and grew up surrounded by a plethora of music opportunities. He received his Bachelor's of Music in Music Education from the University of North Texas and upon graduating, founded Zera Music Company with a desire to provide families an unequivocal customer experience and an unparalleled quality of music education.
Jordan L. - Piano, Drums, Guitar
Jordan's pursuit of music began at the age of 10 when he first started taking piano lessons. From there he went on to learn guitar, bass guitar, and drums. He participated in band all throughout Middle School and High School as a percussionist. During this time he was also growing as a musician by playing with the worship band at church. After high school Jordan received a certificate for audio engineering that he used to enter the world of music production. Over the years Jordan has had opportunities to write, record, and perform music at a professional level. These opportunities coupled with a natural gifting from the Lord led him to a full time career as a Worship Leader in Dallas, TX. Jordan has a passion for beautiful music and sees it as a gift to be used to amplify the Glory of God.
Reagan D. - Voice, Piano
Reagan resides in Denton, TX where she is pursuing a bachelor's degree in Music Education at the University of North Texas. She is a part of several choir ensembles including A Cappella, Kalandra, and Up Front! She has been singing for over 10 years and has been continuously developing her skills in voice and piano. Her passion for music comes with a passion for teaching, and her goal as an instructor is to grow students into well-rounded musicians with knowledge, understanding, and passion for their instrument.
Owen E. - Piano, Guitar, Brass
Owen is a devoted and hard-working musician who comes from a musical family in Denver, Colorado. His musical interest began early, and he picked up the trumpet, French horn, and piano as a pre-teen. Since then, his young musical career has taken him to several different countries and countless ensembles. He has performed in several musicals as an instrumentalist and as a vocalist, and has recently been active in worship bands on both piano and guitar. Owen studies Music Education at the University of North Texas, where he is active in several ensembles and continues to develop his brass and piano playing. Outside of music, his strongest values are his faith, his family, and putting smiles on others' faces. He wants nothing more than to use his gifts to help develop a love of music in the next generation.
Harli D. - Voice, Piano
Harli is currently pursuing her Bachelor's of Music in Vocal Performance from the University of North Texas in Denton with a career goal of being a professional opera singer. In high school, she began her pursuits of piano and voice, and qualified for the Texas All-State Choir two years in a row. Her teaching technique centers around creating strong music readers with impressive problem solving strategies.
Elizabeth S. - Voice, Piano
Elizabeth is currently pursuing her Bachelor's of Music in Audio Production from the University of Texas at Arlington. She has been studying classical piano since 2010 and classical voice since 2015. Elizabeth is passionate about furthering the love of music through her students. Her teaching technique focuses on the passionate understanding of music while creating a safe space for musicians of all backgrounds!
What Our Customers Have To Say
"Zera Music Company worked hard to fit me into the schedule, due to us having very limited availability. My son has only had one lesson, but looking forward to seeing him learn and grow with ZMC!"
"Initially they couldn't teach due to distance! But the owner promised that he would call back if he find a teacher that live close to me! He kept his word and called me back! First lesson starts this week! Very excited! Thank you!"
"They were very quick to respond and answered all my questions. We love our instructor, who comes to teach my son how to play the drums. He is always punctual and really is great with my kiddo!"